Experience Africa's Wilderness
Primate World Safaris
Gorilla Trekking Tours & Wildlife Safaris in Uganda & Rwanda
Primate World Safaris is a local premier Uganda Safari Company with a wide variety of services which we give to our visitors and tourists coming to East Africa. We offer Gorilla trekking tours to Bwindi, Mgahinga and Volcanoes national parks. We also offer Day tours, Chimp tracking tours, Game viewing safaris, Community tours, Birding Adventures, Rafting & Kayaking, Hiking & nature walks, Car hire and so many others. Our Uganda Safari & Rwanda Safari packages can be completely tailor-made around your travel wishes – experience our recommended Gorilla Trekking tours , romantic honeymoon packages and shared family-friendly dream vacations and let us guide you on where to go.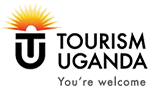 TOP GORILLA TRACKING TOURS
Gorilla Tours Tailored Around Your Travel Wishes
Primate World Safaris has the lowest prices for gorilla trekking safaris to see the endangered mountain gorillas in in their natural rain-forest habitat of Uganda and Rwanda. We combine gorilla tours with wildlife game viewing, chimpanzee trekking, cultural and community tours to give you an authentic African Safari holiday experience.
WHY CHOOSE US
100% Financial Protection
Specialist Knowledge
Personal Service
100% Tailor-made
98% of clients rate our trips & service 5 Star Excellent
5 Star excellent
EXPLORE AFRICA
With our Most Popular Safaris
Primate World Safaris takes you on a Journey through Uganda & Rwanda to explore some of the most outstanding attractions & destinations. Our most popular Safaris have been rated excellent by most travelers and the itineraries have been expertly designed by our travel experts. They have all been combined with the fun activities and things you would do on your tour. Our popular Safaris can also be tailored to meet your travel expectations.
EXPLORE EAST AFRICA
Uganda, Rwanda & Congo Safaris
Our experience over the years has given us enough information about the best destinations to visit for your Safari. A Gorilla Trek or Gorilla Tracking is a big highlight when you visit Uganda, Rwanda and Congo & the mountain gorillas are the key reason as to why very many people visit these destinations. We have up to date information about gorilla trekking holidays to see gorillas in the wild or natural environment, how to acquire a Gorilla tracking permit, as well as the best time to visit the Mountain Gorillas
---
REVIEWS, NEWS & BLOG
Get Inspired By What Our Clients Say And Keep Informed About East Africa Travel
Gorilla Trekking in Uganda & Rwanda
What you need to know, when to go on a gorilla tracking trip ....
Forest so thick you can't see the person walking less than a meter in front of you, ground as slippery as ice and at a minimum angle of 30 degrees – the mountain gorilla trekking adventure in Uganda begins! It is as unforgettable an experience as indescribable. There is something about staring into the eyes of so human a creature and seeing recognition and acknowledgement that makes it impossible to leave without a very different attitude to all our fellow inhabitants of earth.
The mountain gorillas are approximately 1063 remaining in the world and they have two populations: almost half of that population is found in Uganda's Bwindi Impenetrable National Park and other in the Virunga volcanic mountains in south-west Uganda to Volcanoes National Park; in north-west Rwanda; and Virunga in the eastern Democratic Republic of Congo (DRC). They are listed as critically endangered by the IUCN. The Mountain gorillas live in forests high in the mountains. They are primarily herbivores, eat leaves, shoots and stems, also bark, roots, flowers and fruits. They are very social and live in groups. The mountain gorillas have thicker and longer fur then other gorillas as they live in colder temperatures. They also tend to be a bit larger than other gorillas. Mountain gorillas are usually active from 6 a.m. to 6 p.m. Most of their day is spent in play, climbing trees and chasing one another.