Overland Safari Car Rental - 4x4 Safari Vans, Custom Safari Land Cruisers with sunroof for hire.
Safari Car Rental, Your 4x4 Safari Vehicles Partner
Primate World Safaris provide open roofed 4WD (4X4) safari vehicles for all our tours. Our comfortable Land Cruisers offer seats for four to six people. They are available for hire as well with exceptional experienced driver guides
We also own several 4WD minibuses which can take a maximum of 8 people. To ensure that everybody has a window seat to enjoy the best views of Uganda and Rwanda. All our Safari vans and Land Cruisers are well designed for Tourism with enough leg room, sliding windows, pop up roof for game viewing and photography, with a rack for all your bags and guaranteed window seat for the 5 to 7 people. We can provide vehicles to suit all our travelers from solo private trips to a larger safari group. We also arrange large vehicles for more than 50 people, delegates, conferences and business transfers.
So looking for a car to hire while in Uganda or Rwanda? we have a wide variety of 4X4 off road vehicles at the best rates  fitting your budget. These include; Toyota Land cruiser, Station wagons, Toyota Hiace vans and Super customs all with 4X4 options.
4wd Extended Safari Land Cruiser
This Extended Land cruiser Safari vehicle is fit for 6 to 7 people traveling together. It's very strong, high up & spacious too and comes with an air- conditioning system plus an Open- roof for better views during the Safari. It's suitable for a maximum of 7 people.
---
Car Features-Exterior
Customised, Extended Body to seat 7 with optimal viewing
2 x Fuel tanks to go the extra mile
2 x Spare Wheels
"Pop Top" roof for 360° viewing
Hi-lift jack & emergency recovery equipment
All-Terrain Tyres
Snorkel for deep water crossings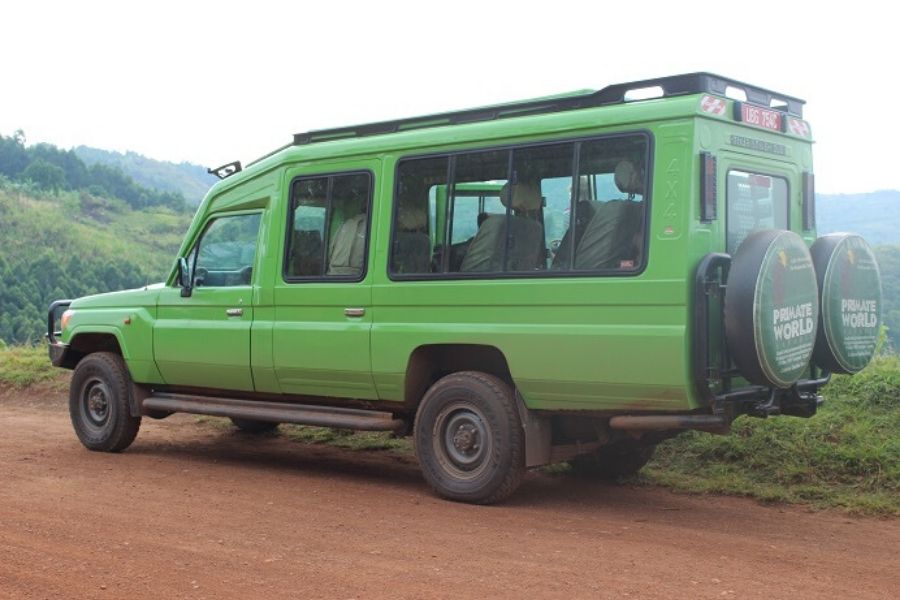 ---
Car Features - Interior
7 reclining "window" passenger seats
Extended windows for better in-car viewing
Cushions for extra comfort
In-car refrigerator for snacks and drinks
Luggage Cage
Plug-in Invertor for charging of phones or cameras
Extra Lighting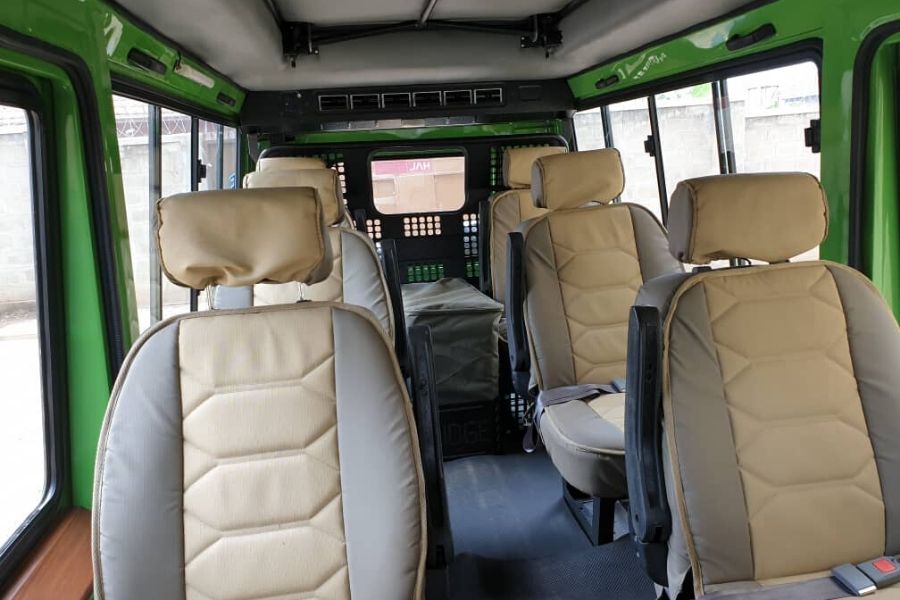 ---
4wd Safari Land cruiser
This Safari vehicle is fit for 1 to 3 people traveling together. It's a very strong & Comfortable car with an air- conditioning system and an Open- roof for better views during your Safari.
---
Car Features - Exterior
Customized, Extended Body to seat 1-3 with optimal viewing
2 x Fuel tanks to go the extra mile
2 x Spare Wheels
"Pop Top" roof for 360° viewing
Hi-lift jack & emergency recovery equipment
All-Terrain Tyres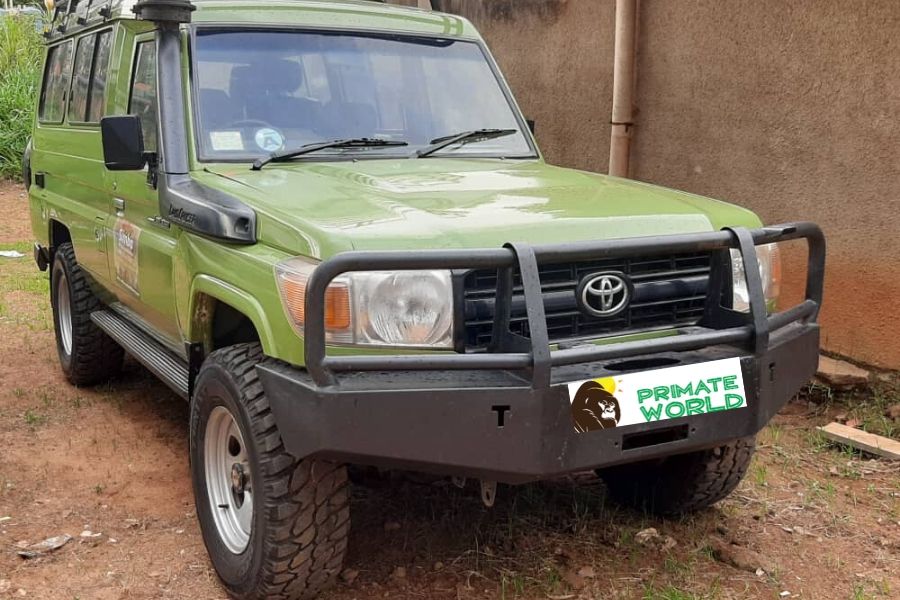 ---
Car Features - Interior
3 reclining "window" passenger seats
Cushions for extra comfort
In-car refrigerator for snacks and drinks
Luggage Cage
Plug-in Invertor for charging of phones or cameras
Extra Lighting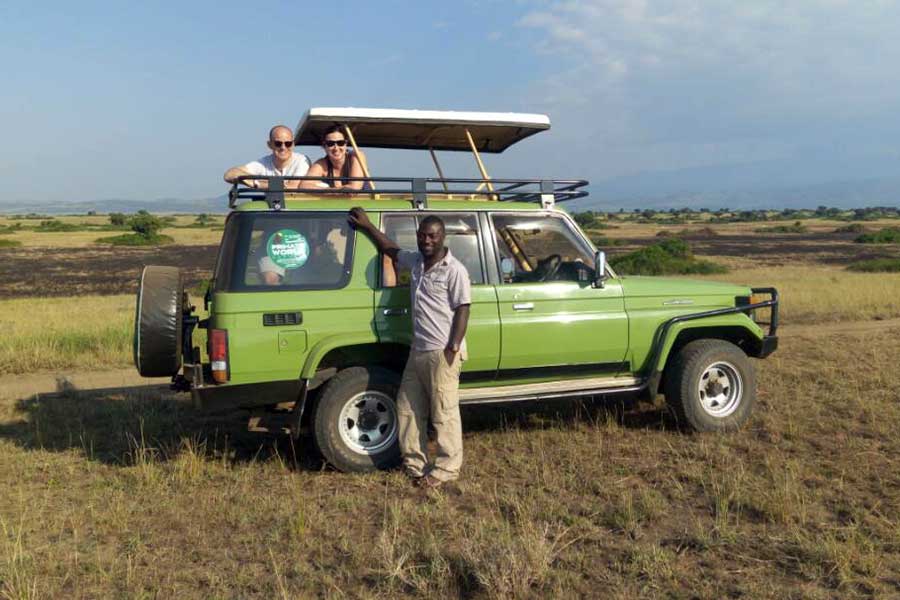 ---
Toyota Safari Van
This 9-Seater Safari Van is the perfect vehicle for a group trip. It has an Open roof enabling you to easily view the animals in the park and take amazing photos. Also a very comfortable and strong car to manage those upcountry roads and long distances. It's available for hiring to anyone going on safari in Uganda or Rwanda
---
Car Features - Exterior
Customized, Extended Body to seat 9 with luggage
2 x Fuel tanks to go the extra mile
2 x Spare Wheels
"Pop Top" roof for 360° viewing
Hi-lift jack & emergency recovery equipment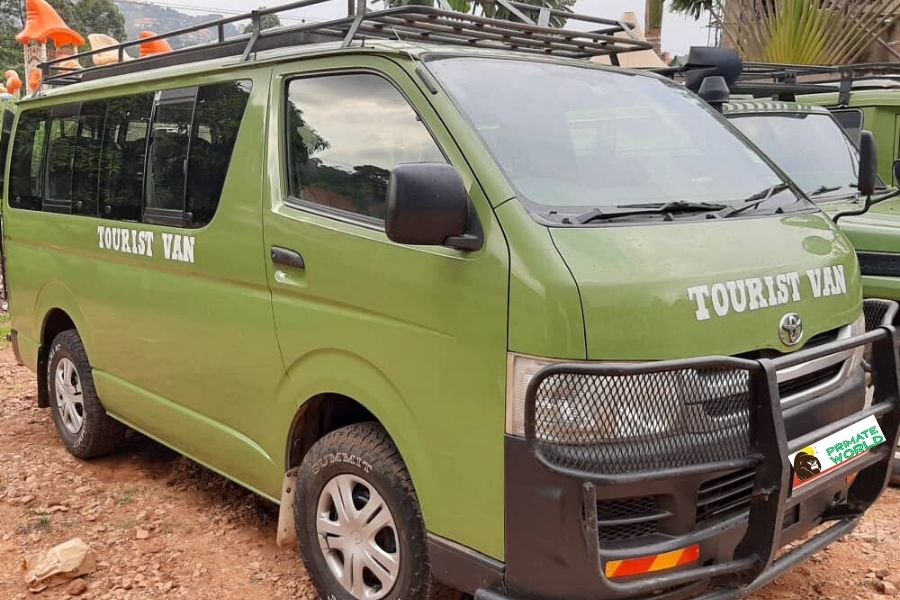 ---
Car Features - Interior
Cushions for extra comfort
In-car refrigerator for snacks and drinks
Luggage Cage
Plug-in Invertor for charging of phones or cameras